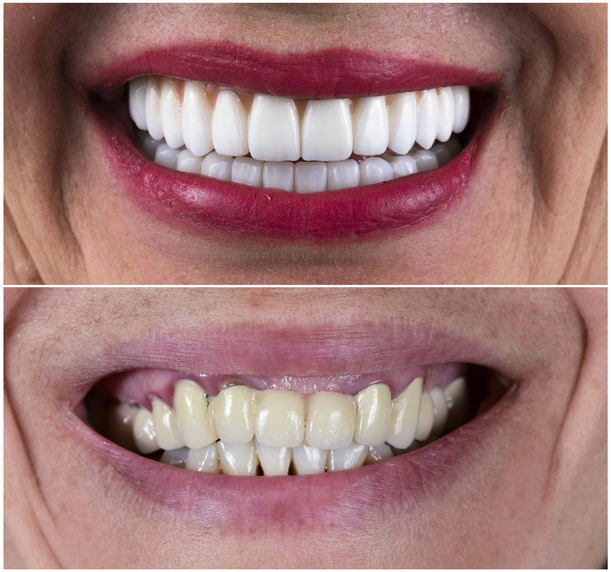 High-quality Immediate Dentures in Surrey
You can count on South Point Denture Clinic for immediate dentures. When your dentist advises your remaining teeth to be extracted, our denturists will custom-make your dentures and support you throughout your healing period. Adjustments and post-care visits are all included in your denture treatment plan.
Immediate Dentures
The primary difference between an immediate and conventional denture is that the former is temporary. Immediate dentures are placed in your mouth the same day your dentist extracts your teeth. You will wear these for the first several months after extraction, and your denturist will provide you with post-care visits as your mouth heals and changes. This way, you will have teeth while awaiting the arrival of your permanent dentures. Once your mouth has healed fully, a rebase (tightening/refitting of the dentures), or a new permanent denture is made.
There are several advantages of an immediate denture. The most crucial factor is that you will never need to appear in public without teeth. It is also easier to duplicate the shape, colour and arrangement of your natural teeth while some are still in your mouth. When an immediate denture is inserted during extraction, it will act as a Band-Aid to protect the tissues and reduce bleeding. An immediate denture will allow you to establish your speech patterns early. You won't have to learn to speak without a denture and relearn to talk with a new denture.
Post-Immediate Denture
After a minimum of 2 weeks of healing from your extractions, and your gums have healed enough to take impressions, your dentures can begin to be made by your denturist. Post-immediate dentures are closer to conventional dentures in terms of fit and fabrication. Less post-care visits are required, and you can see how the dentures look before receiving them.
The decision to acquire immediate or post-immediate dentures is usually unique to your particular situation. Our denturists at South Point Denture Clinic can provide assistance and guidance toward making the right choice for your needs.